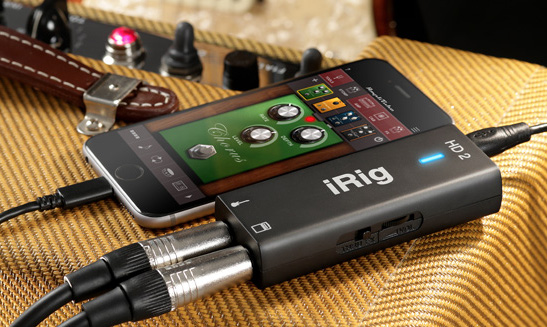 If you're thinking about buying Amplitube 4 . . . don't. You'd be better off getting the new iRig HD 2 that IK Multimedia just announced instead.
Why, you ask? Because it's cheaper than Amplitube 4 and, you guessed it, it comes with the full version of Amplitube 4.
Once again IK has proven that their pricing structure is cuckoo for cocoa puffs.
Currently Amplitube 4 sells for $149. The iRig HD 2 sells for $99.
So they're basically making you get the iRig HD 2 if you have any shred of basic financial understanding whatsoever. Interesting marketing strategy…
Sometimes IK discounts Amplitube 4 down to $99, but even still who wouldn't want free gear for the same price?
It's the regular version of Amplitube 4 so it's not as good of a deal as the promotion earlier in the summer when they were giving away the deluxe version of Amplitube 4 with the purchase of audio interfaces (see my iRig UA review, the Android version), but it's still better than buying the software straight up.
The iRig HD 2 comes with the full version of the Amplitube for iOS for free as well, which normally sells for $20.
The second gen iRig HD adds a 1/4″ output jack for connecting to an amp or mixer, with an output switch for FX and Thru. It also has an 1/8″ headphone output with preamp and level control. It supports 96kHz sample rate and is designed to work with iPhones, iPads, and Mac and PC computers.
IK Multimedia iRig HD 2 Review