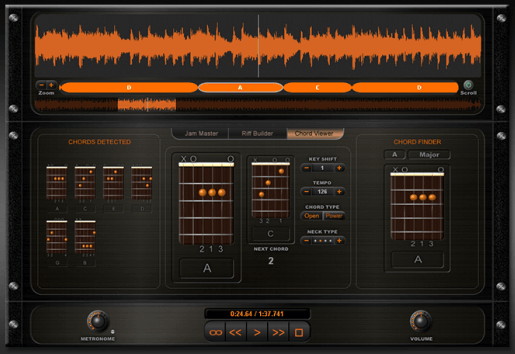 The folks at Riffstation recently announced that their Riffstation Pro guitar software is now free for everyone.
Riffstation Pro is a desktop application for PC and Mac computers. It previously sold for $34.99 so being able to get it for free is a nice perk.
Riffstation is owned by Fender and it sounds like they're restuctuing how the service works.
They previously offered Riffstation on the web and on mobile devices, but now it's not available anymore so they're giving away the desktop app for free.
Riffstation Pro gives guitarists the option to load in their favorite songs to see which chords are being played to practice in time with the music.
The app supports loading MP3 files only so there are some limitations, but for a free it has a lot of useful features.
The software can automatically detect the chords that are being played and show them on the screen below the audio file's waveform.
You can slow down playback, isolate different riffs, loop sections, change pitch, and you can even mute and solo the guitar parts.
The app has chord diagrams to show how each chord is supposed to be played. They claim it can detect major and minor chords with approximately 80% accuracy. There's also a chord edit feature to manually modify the chords if needed.
Riffstation Review