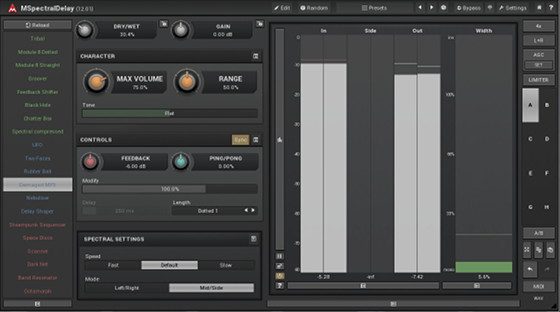 It's time for another free plugin alert. Melda is giving away a new delay plugin for free from now until June 3rd.
After the promo period the MSpectralDelay plugin will sell for €99 ($120), so get it for free while you can! After all, who doesn't want another delay plugin?
To get the free license for MSpectralDelay, you just have to create an account with Melda if you don't already have one.
Then from the user area you can redeem the license and load it into the plugin from the Activate tab in settings.
The MSpectralDelay plugin comes in all the usual formats: VST, VST3, AU, and AAX. And it comes with 20 presets.
It's a complex delay plugin that can change individual frequencies, with controls for delay time, feedback, panorama, and EQ, along with pitch and frequency shift to transform the signal.
There's a PDF manual available to download from the product page that explains how things work.
MSpectralDelay Teaser Video