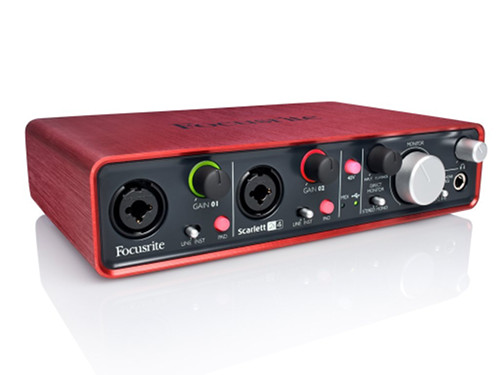 Last week Focusrite released 2nd generation models of their Scarlett line of USB audio interfaces.
One of the main benefits of the newer models is the overall latency is much lower, about half the latency as the 1st gen models on Windows (Scarlett interfaces latency comparison).
Owners of 1st generation Scarlett interfaces were wondering what that means for their suddenly outdated devices, but it looks like Focusrite isn't going to abandon them just yet.
I noticed Focusrite's Facebook page has a couple of posts where they say that they are working on releasing a driver update for 1st generation Scarlett interfaces as well that will improve latency performance.
They say to keep an eye on their website for updates.
That's good news for existing Scarlett interface owners. It remains to be seen how much of an improvement there will be but at least they aren't intending to move on completely from the 1st generation line now that the newer models are out, which is often the case with technology.
The Windows drivers for the 1st gen interfaces haven't been officially updated since 2013 so it's surprising that they'd update them again at all at this point.
I figured they'd just keep them the same to give 1st gen Scarlett owners a good reason to upgrade.
As it turns out, if you have a 1st gen device you might want to wait it out awhile to see what kind of improvements the updated drivers bring to it before jumping ship for a newer model.
Here's the quote from Facebook: