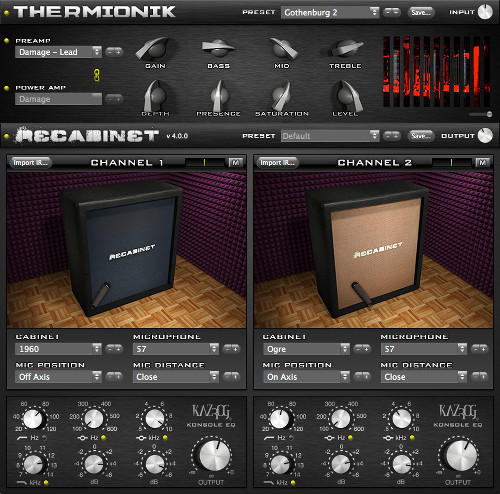 Recabinet 4 is one of the leading amp simulator plugins on the market, and for the rest of August 2015 you can purchase it for half price.
They first started running the sale at the beginning of the month. Initially the deal was only supposed to last for about a week to 10 days, but now Kazrog has decided to extend the sale throughout the remainder of August.
To take advantage of the 50% off deal you have to enter coupon code AE859D8E after adding Recabinet 4 to the cart.
As far as amp sim plugins go, a $50 price is pretty hard to beat, especially considering all the amps, mics, and cabinets included in Recabinet 4.
Most other amp sims worth using cost considerably more (except the free LePou amp sims of course), such as the new AmpliTube Mesa Boogie amp sim pack that lands on September 1st for $150, with $99 preorders.
One cool thing about the timing of this current sale is it comes before the next major update of Recabinet up to version 4.1, which will add a new UI and the option to purchase a boatload of additional amp packs, among other improvements.
The update has been majorly delayed; at one point it was expected to launch in May. On the positive side, the update is free for anyone with Recabinet 4, so being able to lock-in at the lower $50 price is a plus.
Make sure to use the AE859D8E discount code to get the 50% off price.