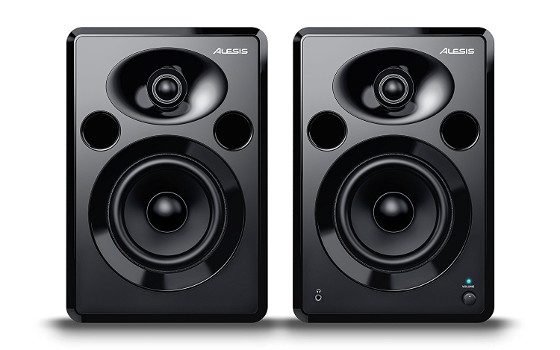 Alesis has released a second generation version of their Elevate 5 studio monitor speakers.
I've been using a pair of the 1st gen Elevate 5's for the past two years—here's the review—and they are surprisingly good speakers for the price.
I have them hooked up to the TV and they work great for things like video games and streaming Pandora, and they aren't bad entry-level studio monitors either.
They also work well for plugging into a tablet or phone.
Theoretically the MKII's should sound even better.
But the really annoying thing is Alesis doesn't even say how the MKII is different from the MKI. They basically just spout the same marketing spiel for both of them and the specs are mostly identical.
It still irks the hell out of me that they call it a 5-inch woofer when it's really only 4.25″ (at least the first gen was).
Nonetheless, the 1st gens sound better than expected for the price and mine are still holding up well after two years of constant use, and I leave them turned on most of the time.
I noticed they've got the MKI Alesis Elevate 5 pair marked down to $99 at Amazon. That's a great price for those speakers. Normally they sell for $149, which is what the MKII goes for now.