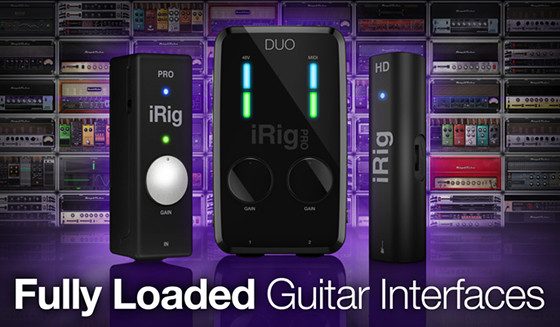 IK Multimedia has rolled out an epic summer promotion that everyone and their brother should take advantage of (provided your brother plays guitar, of course).
Through July 31st, 2016 IK is giving away AmpliTube 4 Deluxe for free with the purchase of an iRig digital guitar interface.
Using Jampoints you can get an iRig HD for as little as $69 from IK's online store.
Getting the full version of AmpliTube 4 Deluxe and a portable audio interface that works with iPhones, iPads, and Mac and PC for that cheap is a crazy good deal.
You could just sell the interface after redeeming the free AmpliTube download and pay practically nothing for AmpliTube 4 Deluxe.
The regular version of AmpliTube 4 only comes with a few pedals and effects, but the Deluxe version comes with a bunch of extra gear. You can see the full list at the bottom of the AmpliTube 4 Deluxe page.
In total there are 116 pieces of gear, with 33 stompboxes, 25 amps, 29 cabinets, 12 microphones, and 15 rack effects. To be fair a lot of that stuff isn't very good, like all the outdated amps that they've since released better versions of—some could stand to be retired permanently.
Nonetheless it's a huge bonus getting a full suite of guitar modeling software with the purchase of an inexpensive guitar interface.
Check out my AmpliTube 4 review for a look at the software in action, albeit the regular version not the deluxe package.
Qualifying Interfaces
iRig Pro Duo — $/€199.99
iRig Pro — $/€129.99
iRig UA — $/€99.99
iRig HD — $/€79.99
iRig HD-A — $/€79.99
The Fully Loaded Guitar Interfaces Promo page at IK says that the deal is valid for purchases from the IK online store as well as from "participating" retailers.
They neglect to define specifics, however, so it's unclear if you can buy an iRig HD from somewhere like Amazon for $72 and get the deal or not. How are we supposed to know which retailers are participating?