Lately I've been looking into getting a mini or low-wattage tube amp after I saw how cheap the Peavey 6505MH and EVH 5150 III LBX are going for these days.
Mostly I like using amp sims like Thermionik and Amplitube 4, especially their Mesa rectifiers, but the one thing I don't like about them is always having to have a computer, studio speakers, a computer monitor and audio interface running all the time just to practice.
It sure would be nice to have a small amp setup for practicing without having to be tied to a computer all the time.
After trying to use the Line 6 Spider V for that purpose and finding out how utterly crappy it sounds, spending a bit more for a small tube amp doesn't sound like such a bad idea anymore.
You no longer need to buy a massive 100+ watt head that rips the hair off your scalp at 40% volume to get a good high-gain metal tone.
That's one of the main problems with most larger heads: you have to really crank the volume to get in the good tone zone. With these smaller tube amps you can still get a good tone at low volume.
Another option is to use a power attenuator to limit the wattage an amp uses so that you can drive the tubes harder, but power attenuators aren't particularly cheap so that's where amps with variable wattage switches come in handy.
As a follow-up to this one, here's an article with a list of the 6 Best 2×12 Guitar Cabinets for Metal and High Gain from $200.
EVH 5150 III 50W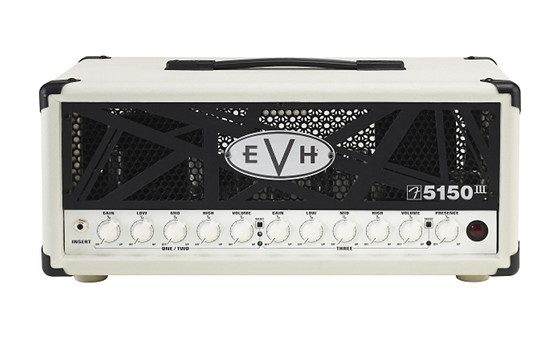 If you read a bunch of reviews online it becomes pretty clear that the 50 watt EVH 5150 III, aka 5153, is the top choice for a high gain monster with a small footprint. It's not exactly mini but that's where the LBX comes in (see below). If you Google EVH 5150 III vs Peavey 6505, you'll find lots of people that really like the Peavey but say that it's no match for the 5153.
50 watts
3 channels
7 x 12AX7 preamp tubes
2 x 6L6 power tubes
Outputs: 2 x Speaker (Parallel); 1 x Line, 1 x Headphones
Effects loop
Footswitch included
4, 8, or 16 ohm loads
Size: 20″ x 12″ x 8.5″
Weight: 35 pounds
Price: $999
EVH 5150 III LBX 15W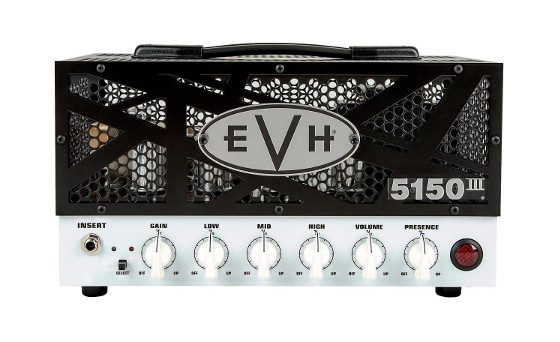 The 15 watt EVH 5150 III LBX amp head is similar to the 50 watt model above but without the clean channel and headphone jack. The amp is 15 watts but it has a switch for quarter power. One thing the EVH 5150 III is known for is the unique ability to achieve good tones at both low and high volume levels.
15 watts, 3.75 watts
2 channels
5 x EECC83S (12AX7) preamp tubes
2 x EL84 power tubes
1 x 1/4″ speaker out
Effects loop
Footswitch included
4, 8, or 16 ohm loads
Size: 12.75″ x 7″ x 6.25″
Weight: 15 pounds
Price: $599
Peavey 6505MH Mini Head 20W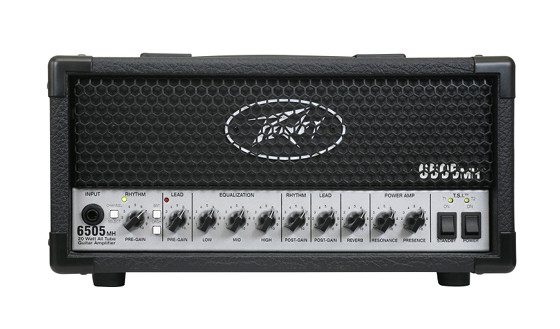 On the budget end of the spectrum there's the 20 watt Peavey 6505 mini head. It costs half as much as most of the other amps on this list, but it still packs a strong punch and it has a solid set of features for the price. One advantage with it is it's switchable between 20/5/1 watts so you have greater control over the volume and tone. It also adds a USB port and XLR out for recording direct in a DAW. There's also the Peavey 6505 Piranha mini head for $179 but reviews indicate it's not as good in the high gain territory.
20 watts, 5 watts, 1 watt
2 channels
3 x 12AX7/ECC83 preamp tubes
2 x EL84 power tubes
Outputs: 1 x 1/4″ (speaker), 1 x XLR (direct out), 1 x 1/8″ (headphones)
Effects loop
Footswitch included
8 or 16 ohm loads
Size: 14″ x 7.75″ x 7.25″
Weight: 17 pounds
Price: $499
Mesa Boogie Mini Rectifier Head 25W
The 25 watt Mesa Boogie Mini Rectifier is another really nice high gain mini amp. Pretty much everywhere you look this amp has nothing but 5-star reviews. Everyone seems to love it; you can't find hardly anything negative about it. The fact that it packs blistering rectifier tones in a head that only weighs 12 pounds is indeed impressive.
25 watts or 10 watts
2 channels
5 x 12AX7 preamp tubes
2 x EL84 power tubes
Outputs: speakers 1 x 4-ohm, 1 x 8-ohm
Effects loop
Footswitch and padded carrying bag included
Size: 12.6″ x 6.75″ x 5.8″
Weight: 12 pounds
Price: $999
Engl Ironball E606 Head 20W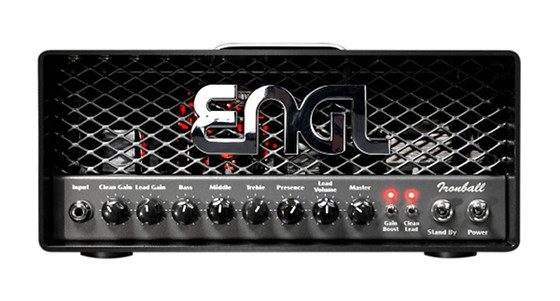 The 20 watt Engl Ironball is another solid option for a low-wattage amp head with a good range of tones from clean to searing high gain. There's also the Engl MetalMaster 20 watt head for a bit cheaper with fewer tubes, along with a combo amp for the same price.
20 watts, 5 watts, 1 watt
2 channels
4 x ECC83 preamp tubes
2 x EL84 power tubes
Outputs: Headphone Out, Speaker Out (8 Ohm, 16 Ohm), Frequency Compensated Out, Serial FX Loop (Send & Return), Footswitch
Effects loop
Size: 13.2″ x 8.5″ x 6″
Weight: 15.4 pounds
Price: $1199