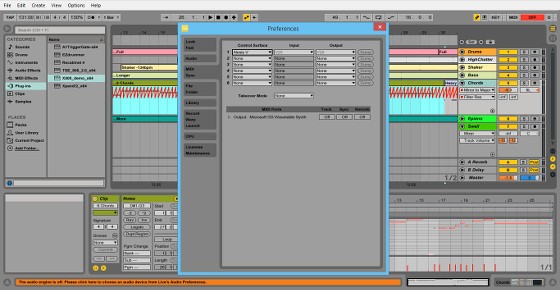 A couple weeks ago Ableton officially released their public beta version of Live 9.2 for users to download.
It's a fairly significant update that includes some improvements and new features. The thing I like best about the update is they added support for more MIDI devices that can use their instant mapping feature.
The Alesis V and VI series keyboard controllers are among the additions.
Ableton doesn't seem to publish added controller support info anywhere, but I was hoping it would happen since I happen to own an Alesis V25.
I thought it was exceptionally odd that the V25 didn't support Live's instant automap feature considering that it comes with Live 9 lite free as part of the package.
Live's manual MIDI mapping feature works well and is easy to use, but having all the knobs and buttons automatically work whenever opening a new plugin or effect or module is so much better.
Main Live 9.2 Changes
Improved Warping – Auto-Warp and downbeat detection improved. The Complex and Complex Pro modes now feature punchier transients.
Latency Compensation – Lower latency with plugins, latency compensation using automation.
Included Tuner – A new instrument tuner is now included in Live 9.
64 pads for Push – With Live 9.2 Push users can use 64 pads to play drums and switch back to 16 for step sequencing.
Aftertouch – Live 9.2 improves aftertouch support and adds aftertouch to much of Live's core library of sounds.