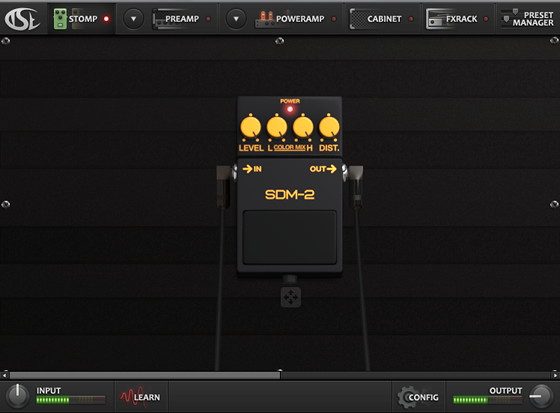 One of the best amp sims for playing metal just got even better.
TSE Audio has released a new update for the TSE-X50 plugin. The update is free for those that own the TSE-X50 amp sim.
Just head over to the TSE website and login to download the update. The new software version is 2.4.8.
The main thing the update adds is a new SDM-2 pedal, which is based on the Boss HM-2 distortion pedal.
They also added some new impulse responses from a company called Choptones.
I've been trying out the new update and having fun writing some gnarly HM-2 inspired riffs.
The pedal definitely sounds a lot better than IK's awful HM-2 sim in Amplitube, but it does have some muddiness to the low end that I don't hear with Kazrog's version, called Stockholm. Both are quite good; I like having one version on the left side and the other on the right.
For those unfamiliar with the TSE-X50 plugin, it includes two amp sims, one based on the Peavey 5150 and one based on the Engl E530. It also features a cabinet section with a bunch of IRs from well-known sources, and there's a pedal board with six pedals included. There's also delay, reverb, and EQ built-in. That's the nice thing about the X50 is it has everything you need in one plugin. See my TSE-X50 review for a closer look.