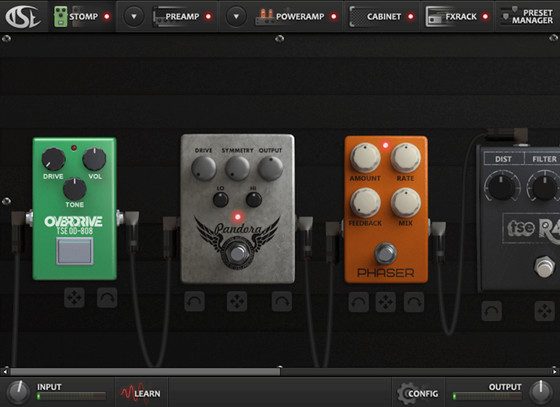 TSE X50 is one of my favorite amp sims and it just got a lot better.
They just released an update, version 2.4.5, that adds some new pedals and effects, along with some new nice-sounding IRs from 3 Sigma Audio.
Both amplifiers have been enhanced as well with new re-modeled interconnecting algorithms.
The TSE X50 plugin includes the X50, which simulates the Peavey 5150, along with the X30 that's based on the Engl E530.
The new pedals include a Phaser and a distortion pedal called Pandora's Box, and there are two new rack effects for Delay and Reverb.
The 2.4.5 update is available for free to all registered users of X50 2.0 and up. Otherwise the plugin costs $69.99 to purchase. They have a free demo to try out as well.
TSE X50 was one of the first amp sims that I bought. Here's the link to my TSE X50 review.
I really like the user interface with everything laid out from left to right and how the entire signal chain can be setup from within a single plugin—save some presets and that's it, no need to use a bunch of additional plugins.
And now that they've added more pedals, effects, and cabinet IRs from 3 Sigma Audio, it's even better.
I've always liked the IRs that come with TSE X50. Even when using other amp sims I often use the X50's cabinet section.
I've been testing out the new update for a few hours and I'm really digging the sound of the X50 more than ever. Now if they would just add a Mesa Boogie Dual Rectifier…