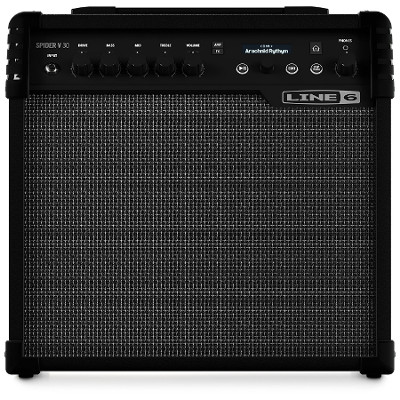 I was shopping on Amazon yesterday and noticed something very disturbing.
It's turns out the average guitarist doesn't have a clue about what a good guitar tone is supposed to sound like.
The proof is in the reviews for the Line 6 Spider V amps.
I was shocked, shocked I tell you, by all the 4 and 5-star reviews for the Spider V amps.
I reviewed the 30 watt Spider V amp about 6 months ago when it first came out and it is easily one of the worst-sounding amps in the history of mankind (I'm not exaggerating—it sounds that bad).
The presets are dreadful; there wasn't a single one that sounded good. And the tiny 8-inch speaker on the 30 watt model sounded about as gratifying as playing guitar through TV speakers.
Yet somehow the Spider V amps have an overall rating of 4.1 stars at Amazon, with 71% 4 and 5-star reviews. How is that possible? Are guitarists really that clueless when it comes to good guitar tones? It's much easier to get usable tones from free amp sims and free plugins than Spider V amps.
Some of the reviews say things like, "this is the best amp I have ever played on". If true, that's one of the saddest things I've ever heard.
Could it be that the higher wattage models actually sound better than the V30 with its crappy 8-inch speaker? Perhaps, or perhaps most people are just idiots that don't know what good guitar amps and effects are supposed to sound like. If so, Line 6 has a real winner on their hands with their Spider V amps. The fact that these low-end Line 6 products still sell well and get glowing reviews is proof that most people wouldn't know a good guitar tone if it bit them in the arse.