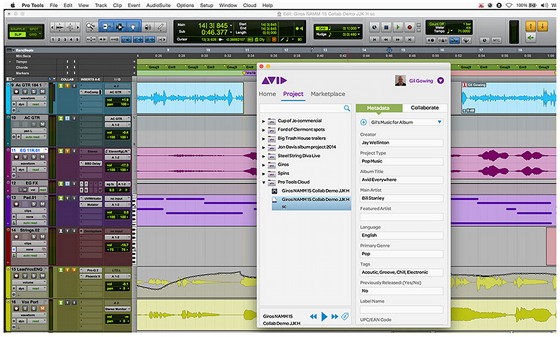 Avid officially announced the launch of Pro Tools 12 today, March 23rd. And there's a little-known method that let's you get it for just $299.
Pro Tools continues to remain one of the top choices for audio recording, editing, and mixing music. And now the latest version is finally here and it brings with it some changes.
Some of the main new features with Pro Tools 12 are the addition of cloud collaboration and the Avid Marketplace.
Another big change involves the way the licensing agreement works. There's now a monthly/annual subscription plan for Pro Tools 12, along with a perpetual license that doesn't expire.
The monthly plan costs $29.99 per month, and the annual plan is $199 per year. Or you can buy Pro Tools 12 outright with an upgrade plan for $899.
But that's all nonsense that no one should get suckered into. As I mentioned in an earlier article, there's a way to get full Pro Tools 12 for $299, and that's for new users not coming from an upgrade.
All you have to do is buy a Fast Track Solo, one of Avid's audio interfaces, that comes with Pro Tools Express, which can be upgraded to the full version of Pro Tools 12 for $199. That's by far the cheapest way to get Pro Tools, and no one seems to advertise it for some reason. See this article for more details.
There's also going to be a new free version of Pro Tools 12, but it still isn't available just yet. As you would expect, there are some major limitations with it. Check out this Pro Tools Free Pros and Cons list for more info.