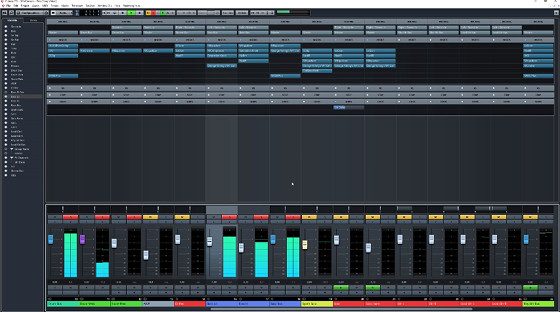 I came across an interesting video over at 3 Sigma Audio the other day with a video tutorial explaining how to mix a song using entirely free plugins (with the exception of EZdrummer).
The video is a great learning tool, especially for beginners to get an idea of how to use different plugins and how they work.
You can even download the project files for the song used in the video so that you can experiment with mixing it yourself.
They also include a list of all the free plugins used, with links to each website to download them.
Check out the Free Plugin Mix Tracks at 3 Sigma Audio for the download links and to listen to the reference track. They also have some free reverb impulses available to download.
3 Sigma Audio is a new company started by Joe Quick and Chris Lucas, formally of Rosen Digital, a popular brand of guitar impulses.
3 Sigma Audio offers new guitar impulses in a similar style, but they're made using an updated approach to modeling. Plus they come in packs of 10 impulses instead of 3, with tube/solid state variations, and they are $1 cheaper than Rosen Digital's impulses.
I haven't broken down and bought any yet but I really like some of the Rosen impules included in TSE X50 so I'll probably get some eventually. Some of the video demos on YouTube sound really good.
Speaking of videos, the mixing tutorial is embedded below. I also included some notes to help break things down to make it easier to remeber which plugins were used with each track.
Mixing with Free Plugins Masterclass
TOC:
Drums – 1:40
Bass – 14:47
Guitars – 25:51
Synth Lead – 37:30
Drums
EZdrummer with Metal Machine EZX expansion pack
Kick – MH Thump > EQ > GClip
Snare Top – Klanghelm IVGI > EQ (boost highs) > GClip
Toms Bus – GClip
Overheads – EQ
Drum Bus – FXPansion DCAM FreeComp > Klanghelm IVGI > GClip > Ambience Reverb
Bass
Bass Lo – EQ > Compressor > Saturation Knob > W1 Limiter
Bass Hi – EQ > Saturation Knob > LePou Hybrit > NadIR with 3 Sigma Audio's Mega Bass Impulse
Bass Bus – EQ > W1 Limiter
Guitars
Rythum Guitars Bus – LePou Legion (lead/green channel) > NadIR with 3 Sigma Audio's Port City 4 x 12 Impulse > Klanghelm IVGI > EQ > Limiter
Lead Guitars Bus – LePou Legion (lead/red channel) > NadIR with 3 Sigma Audio's Shur Impulse > EQ > Limiter
Solo Guitar Bus – LePou Legion (lead/green channel) > NadIR with 3 Sigma Audio's Egnater 412 Impulse > EQ > Limiter > Delay (send)
Synth
Synth Solo – TAL NoiseMaker > GClip > NadIR with 3 Sigma Audio's Shur Impulse > EQ > W1 Limiter > OldSkoolVerb