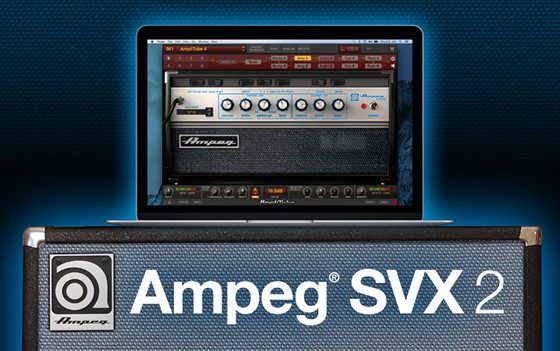 IK Multimedia has released a new bass amp sim collection for Amplitube 4.
The new amp pack is called Ampeg SVX 2, and it includes three amp models and three bass cabinets.
Ampeg SVX 2 comes with the SVT-VR, V-4B, and Heritage B-15N amps and the SVT-810 AV, SVT-212-AV, and B-15N 115 cabs.
The amp pack sells for $99, or you can get it for $49 if you've already purchased IK's 1st Ampeg collection.
The amp and cab models also sell individually (but they're quite a bit cheaper with the bundle) from the AmpliTube Custom Shop, where you can also demo each one.
The new collection requires Amplitube 4.3 to use, and it works with both the free and paid versions of Amplitube.
IK's first Ampeg collection has been out since like 2010 so it was about time for an update.
Ampeg SVX 2 for Amplitube