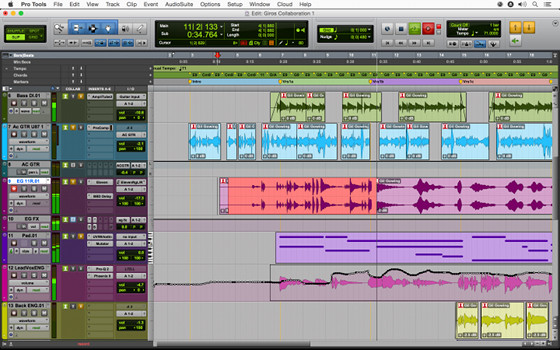 Avid released Pro Tools 12 on March 23rd, and everyone who recently purchased or upgraded to Pro Tools 11 is entitled to get Pro Tools 12 for free, but I noticed that Avid does little to advertise this fact.
I was expecting an amnesty email to show up or at least a public release, but after running various Google searches I couldn't turn up anything recent, just info about past upgrades.
I did some digging into Avid's Knowledge Base and turned up exactly what I was looking for buried a couple pages deep: step-by-step directions on how to get the free upgrade to Pro Tools 12.
Since it's hidden behind a support login screen, the directions don't show up in search results, so I thought I'd post the directions below so that other people can find them without a bunch of hassle.
The way it works is anyone who purchased a Pro Tools upgrade dating back to October 10th, 2014 is entitled to get Pro Tools 12 for free. The same applies to anyone who bought Pro Tools software from January 22nd to March 23rd, 2015.
How to Get Pro Tools 12 Upgrade
Login to your Avid account.
Under "My Products", click the Products Not Yet Downloaded link.
Click the grey "Download Now" button next to where it shows your Pro Tools Upgrade and Support Plan.

Next you'll be asked to enter your iLok User ID to continue.
Click the Continue button under Eligible Products (it's normal for no products to be listed since the upgrade is now activated).
Click the link where it says "Show" next to Product Details and Download Links. From there you can download the Pro Tools 12 installer package, along with the Air Instrument and Effects Plugins. Make sure to read the directions as well. Pro Tools 11 needs to be uninstalled before installing 12.
The last step involves activating your Pro Tools 12 license using the iLok License Manager. Click on the Pro Tools with Upgrade and Support Plan link to open the drop-down list where you can select Pro Tools 12.

Double-click Pro Tools 12. Then you'll be asked to surrender your Pro Tools 11 license in order to active 12 (note that you still have access to 10 and 11, but 11 and 12 cannot be installed on the same computer at the same time). Confirm, and it's good to go. Launch Pro Tools and Active it using your iLok login details.
Personally, I had a lot of problems getting past the iLok stage. Apparently their servers were down, which made communication impossible; it just kept hanging and timing out during the activation process. A few hours later I tried it again and it worked just fine. In the meantime I installed Ableton Live 9 Lite, which doesn't require relying on an iLok device to function…
Directions via: How do I get my Pro Tools 12 Upgrade? (login required)