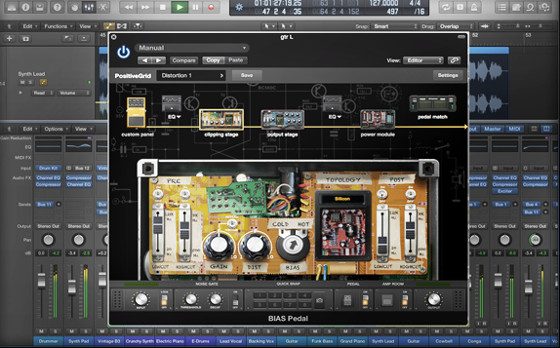 Positive Grid is running a year-end promotion where they are giving away two of their products completely free of charge.
You can get the BIAS Pedal Distortion pack to use on your computer, which includes 17 distortion pedal emulations (plus you can create your own), and they are also giving away their BIAS Pedal Mobile application for iOS.
The BIAS Pedal Distortion pack normally sells for $99 so being able to get it for free is a nice perk.
The giveaway expires on January 2nd so you've only got a few days to get them for free.
You can download the BIAS Pedal Distortion pack from the Positive Grid store (scroll down to the pedal section).
It requires setting up an account with Positive Grid but that's free too of course.
The mobile version of the pedal pack can be downloaded via iTunes.
Note that the pedals can be used with any amp sims or plugins, not just the BIAS products. They are super customizable and you can use the software to create simulations of other pedals.
Through the end of the December you can also get BIAS FX LE for free, which includes 3 amp sims and 6 effect pedals, with a Focusrite account.
Bias Pedal Review
via: KVR