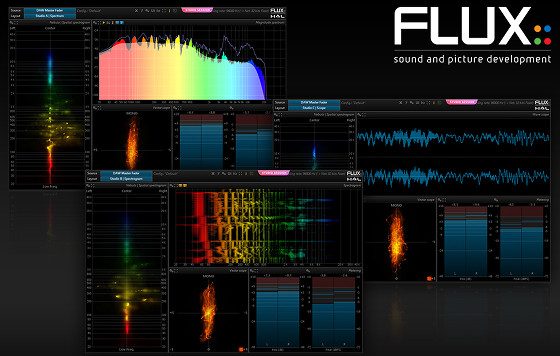 This month's free plugin from the Focusrite Plugin Collective is now available to owners of Focusrite products.
This time around they've got a free audio analyzer program from Flux. The analyzer itself isn't a plugin; it's a standalone program that uses a plugin to route sound to the Flux Studio Session Analyzer.
To claim the free plugin all you have to do is login to your Focusrite account and follow the directions at the top of the page.
The plugin works with Mac and Windows computers, with support for 32 and 64 bit systems.
It comes in the usual VST, AU, and AAX formats, and a decent video card is required to run the graphics for the program.
Unfortunately iLok is required to use this tool so you have to deal with that to get it setup.
If you don't want to mess with iLok then there's always the free spectrum analyzer from SIR audio as well as the free version of Voxengo Span. However, they don't have the extra features like the stereo imaging tools.
Flux Studio Session Analyzer Demo
1st Gen Scarlett Interfaces Clearance
In other Focusrite-related news, they are having a clearance sale on 1st gen Scarlett interfaces through the month of January.
Some of the prices aren't that great; you'd be better off spending a little more on a 2nd gen model, like the 1st gen 2i2 for $109.
But some of the larger models are priced much lower than their 2nd gen counterparts. For example you can get a 1st gen 18i8 for only $234. They normally sell for $350 so that's a pretty big discount. The 1st gens are still really nice interfaces if you don't need the lower latency of the 2nd gen Scarletts.
Be sure to check around first, though. Some of their "clearance" prices aren't as low as the prices from some other merchants. For example the 1st gen 6i6 is $214 from Focusrite but it's only $169 from Amazon right now and the Scarlett 18i20 is $329 instead of $349.