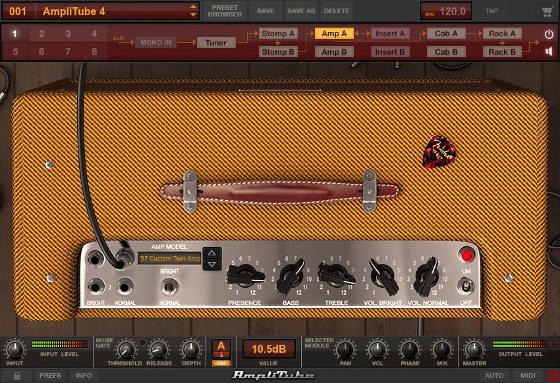 IK Multimedia has released their latest set of amp sims for Amplitube in the form of the Fender Collection 2.
The new Fender pack includes simulations of seven officially certified Fender amps, along with their seven matching cabinets.
The collection comes with the following classic Fender amps: '57 Deluxe, '57 Champ, '57 Pro, '57 Twin, '57 Bandmaster, '53 Bassman, and '65 Super Reverb.
The Fender Collection 2 features different amps and better modeling than the original Fender collection for Amplitube.
Early reviews are very positive in regards to the new amps; I might try them later but mostly I'm into high-gain sims right now, like the Mesa Boogie amps.
Like other Amplitube gear, you can test out the new Fender amps for free for 72 hours using the Amplitube Custom Shop plugin.
They have an introductory price of $99 for the whole package, or you can buy individual amps for $35 each plus $10 for cabinets. The regular price is $149. Or you can get it bundled with Amplitube 4 for $179.
Fender Collection 2 for AmpliTube
Amplitube Fender Collection 2 Review