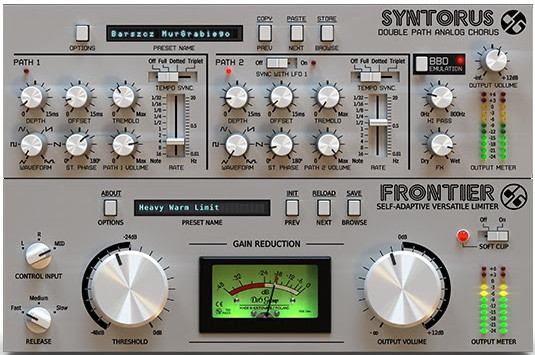 Focusrite has added a new free plugin offer for the month of February for owners of registered Focusrite hardware.
Throughout February they've teamed up with D16 Group Audio Software to give away their double path analogue chorus plugin called Syntorus for free.
You can get a self-adaptive limiter plugin called Frontier from D16 for free as well.
The limiter is normally free anyway but the Syntorus chorus plugin regularly sells for €39.
As part of the Focusrite promo, you can also get some of D16's other plugins for 50% off the regular prices.
That includes the LuSH-101, a multitimbral polyphonic synthesizer; Repeater, a vintage modeled delay; and PunchBOX, a bass drum synthesizer.
As for the free chorus plugin, here's more from the description:
Syntorus double path analogue chorus has a rich analogue chorus similar to the effect found on classic synthesisers like the Solina, Synthex or Juno. To create a chorus effect, an audio signal is mixed with one or more delayed, pitch-modulated copies of itself.
Login to your Focusrite account to claim the free Syntorus plugin and to get the 50% off voucher code. And don't forget get about the newly-added free Addictive Keys offer as well.