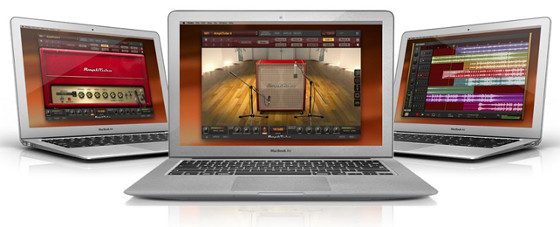 IK Multimedia is having another sale on Ampitube 4 and this time around the price is lower than ever. Last month it was 25% off; now it's 60% off.
Normally Amplitube 4 sells for $149, but to start the month of May they've got it marked down to just $59.
The deal runs through May 11th so if you've been thinking about getting Amplitube 4 there's no better time than now.
I reviewed Amplitube 4 last year and it has some nice things going for it but the base software doesn't really include much.
You have to buy the good gear; the free effects that it comes with are crap but if you're into Marshall amps the included 5 are pretty good.
Amplitube 4 adds a new cab room and micing options that really have a big effect on the tone, with an insane number of tweaking options.
Personally I've come to like Thermionik amp sims better in general but I still like using Amplitube 4 for some things. For $59 it's definitely worth considering.