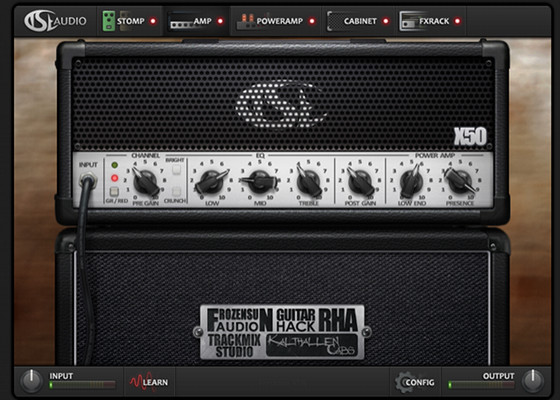 I've been trying to find a good amp simulator plugin with decent heavy metal-style tones. The first one on the list is TSE X50 v2.3.
It's one of the most popular amp plugins, and is designed to simulate the much-acclaimed all-tube Peavey 5150 amp that is used by many rock and metal guitarists.
The TSE X50 plugin also includes the popular TSE 808 tube screamer pedal, along with other effects and filters, and a cabinet emulator with a number of Impulse Responses preloaded.
I've been testing out the free demo version of the TSE X50 v2.3 plugin, and I like some of the features and options, but the default settings don't sound very good and there are no presets to choose from.
This makes setup a bit of a chore, especially with the free demo version that doesn't allow you to save any settings.
I went hunting online to find some example settings to test because I don't really feel like manually adjusting fifty different knobs and dials to try and find a good tone.
There are some good YouTube videos demoing what the TSE X50 plugin can do—properly configured it sounds pretty freakin' killer—but unfortunately most of the videos don't show what settings they used to get that sound.
This first video is a good place to start to find some example settings. It's a walkthrough of the latest version of TSE X50, v2.3.
TSE X50 Ver. 2.3 Walkthrough
Here's another video that goes into detail about various different settings you can use to get good tone with TSE X50. It's the older version of the plugin, version 2.0, so it looks a bit different, but everything still applies the same to the newer version. The Impulse Response package mentioned in the video can be downloaded from the description over at YouTube. IR's are what make the biggest difference in tone.
TSE X50 v2 Guitar Plugin Tutorial
This third video is another example of how to get good tone using the TSE X50. All the settings are shown at the beginning of the video.
TSE Audio X50 V2 Demo