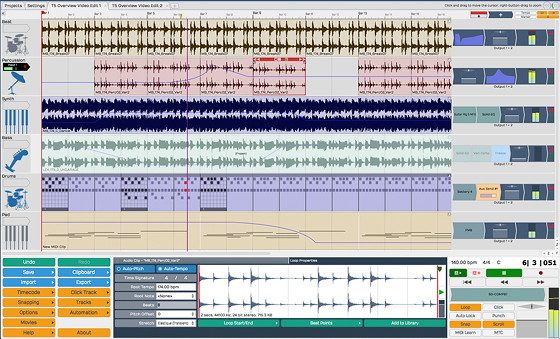 Once again Tracktion has upgraded their free DAW offering, now available as Tracktion version 6.
It wasn't too long that they started offering Tracktion T5 for free, but now you can get T6 for free instead, and it's a fully featured digital audio workstation without restrictions.
Tracktion T6 used to sell for $60 so being able to get it completely free with no stipulations is pretty cool.
As far as free DAWs go, Tracktion T6 is probably the best option.
It supports third-party plugins and there are no limitations on the number of audio or MIDI tracks like a lot of other free or intro DAWs.
Tracktion is known for having an intuitive single-screen interface. Everything is laid out from left to right with a drag-and-drop style workflow.
The software works with Windows, Mac, and Linux computers, with support for 32 and 64 bit systems.
T6 is a great way to get started with making your own music at home for free.
T6 Intro
via: BPB