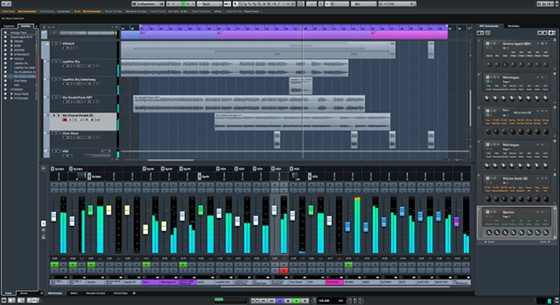 As they do every year around this time, Steinberg has officially announced a new updated version of Cubase.
Cubase 9 comes in the form of the usual three versions with varying levels of features between Pro, Artist, and Elements.
One of the main new features that Cubase 9 adds is a Lower Zone for the mixer and tool panels so that everything can be viewed from one window.
The also added a new Sampler Track to edit and manipulate audio files.
Cubase Pro and Artist get MixConsole History to undo/redo functionality to all changes made in the MixConsole.
Cubase Pro adds a new 8-band EQ, M/S support, Auto Listen to monitor adjustments, Spectrum Display and reference keyboard, among other things.
Check the press release for more details about the update.
Here's the new Cubase 9 page on Steinberg's website as well with more information about the new features and pricing.
On a side note, too bad they still require using an eLiscenser dongle for Cubase Artist or I'd be using it right now. I'm already stuck with iLok and have no interest whatsoever in having a second USB dongle clocking up my computer's USB ports.
New Features in Cubase Pro 9