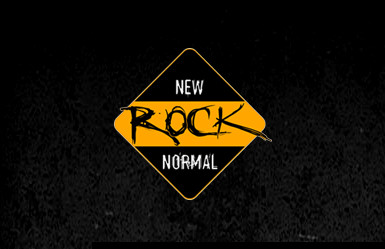 I recently came across an online radio station called New Normal Rock that has turned out to be quite good, better than a lot of other options out there.
As the name suggests, they play mostly rock, with a selection of newer titles. They play a lot of mainstream stuff so I guess there's where the "normal" comes in.
The station is free to use, and it's also ad-free so it's win win.
Here's the link to their Listen Now page with some different ways to stream.
It looks like it's also available through the TuneIn Radio app for Android and iOS.
I'm using the Windows Media Player option and the sound quality is exceptional; they must be using a high bit rate.
I've been subscribing to Pandora One for the past year but I got sick of how repetitive it has become so I didn't want to renew. Even with twenty stations set to shuffle I was still hearing the same songs every day, and rarely anything new would come up that I hadn't heard before.
I used to really like listening to the Chronix Radio stations but it seems that they've gone under unfortunately. They played a lot more heavy stuff.
That's the only downside with New Normal Rock. They don't play hardly any metal at all, mostly just hard rock mainstream bands with clear vocals, which is fine when you get tired of hearing screaming but I don't think I've even heard them play the likes of Killswitch Engage, which kind of has a mix of both. They still play some good stuff though, lots of songs that I never heard on Pandora, but you're going to have to suffer through some Disturbed and Godsmack.
Update: I take it back. This station sucks. They're fine if you don't mind listening to the same exact playlist day after day. Plus they play the same rotation of Motorhead, Disturbed, and Godsmack songs like every hour and I just can't take it anymore.