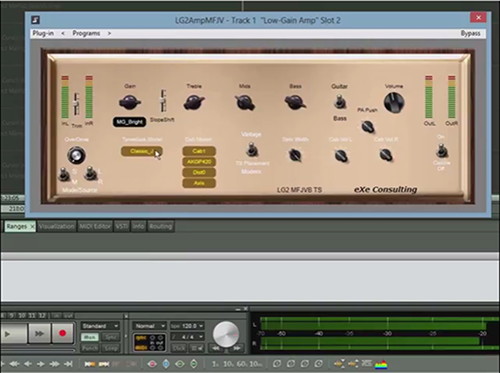 Dave Clark from EXE Consulting recently released a new collection of free amp sims, along with a 15-band EQ and two room modellers.
The plugins are available in VST format but only for 64-bit PCs, and apparently there are no plans for other formats or platforms.
Here's the link to the downloads page with the free plugins.
I've already got more amp sims than I can use so I haven't tested these at all, but the feedback on this thread at KVR seems to be mostly positive.
According to the developer, the plugins are basically in perma beta mode, but you can hit up the KVR thread mentioned above to report problems, but for free they're worth a try if you've got the time.
Below is a video tutorial about how to use the free amp sims, along with a second video explaining the acoustic room modellers (RoomConvp and RoomConvpROT).
Guitar Amp Sims Tutorial
RoomConvp Tutorial