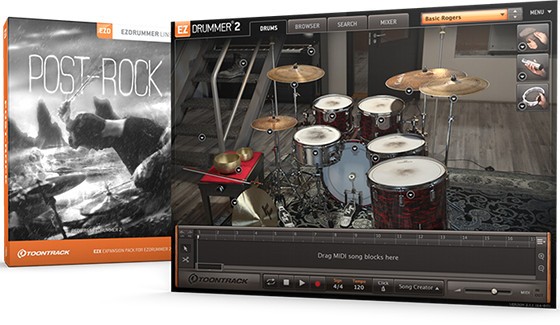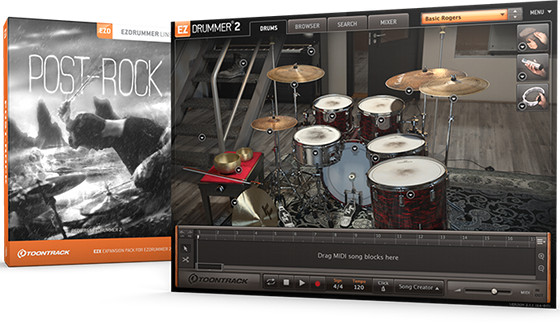 Toontrack has released a new expansion pack for EZdrummer 2 and Superior Drummer tailored to post-rock sounds. It's called Post-Rock EZX.
The new post-rock sound library includes 4 complete drum kits all recorded at Sundlaugin Studios in Reykjavik, Iceland. It's the fifth new expansion that Toontrack has released since EZdrummer 2 launched last year.
The expansion set has a retail price of $89. It requires EZdrummer 2 or Superior Drummer to use, of course, which can be used as a standalone program or as a plugin with any DAW.
Sweetwater already has the Post-Rock EZX on sale for $79. They send an email with a license code to activate so you don't even have to wait for shipping.
Included Drum Kits
Rogers 1964 Kit (Defualt/Small)
Tama Starclassic Kit
Yamaha Oak Big/Small Kit
Sakae Trilogy Kit
Feature Highlights
4 complete kits
1 complete kit sampled with brushes, felt mallets and a "snares off"
11 mix-ready presets engineered by Birgir Jón Birgisson
6 custom percussion pieces
Includes MIDI drum grooves performed by Arnar Gíslason
Post-Rock EZX – Video Walkthrough
Post-Rock EZX Examples