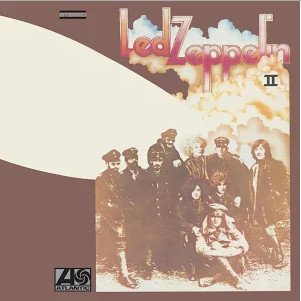 Google sometimes gives away full albums to download for free from Google Music, like Black Sabbath's Paranoid a couple months ago.
This time around they are giving away Led Zeppelin II (Remastered) for an indeterminate amount of time (probably a week or two).
Once you add the album to your Google Music library you can listen to it using any of Google's Music apps or you can download the album in MP3 format.
The album contains nine songs, and it was first released back in 1969.
It hit number one in both the UK and the US, and has since gone on to sell more than 12 million copies worldwide.
More from the description:
Led Zeppelin II is the second studio album by the English rock band Led Zeppelin, released on 22 October 1969 in the United States and on 31 October 1969 in the United Kingdom on Atlantic Records. Recording sessions for the album took place at several locations in the United Kingdom and North America from January to August 1969. Production was credited to lead guitarist and songwriter Jimmy Page, while it also served as Led Zeppelin's first album to utilise the recording techniques of engineer Eddie Kramer. With elements of blues and folk music, Led Zeppelin II also exhibits the band's evolving musical style of blues-derived material and their guitar and riff-based sound. It has been described as the band's heaviest album.