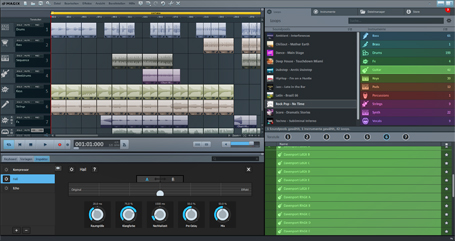 Magix has released a free version of their Music Maker software, but can it compete with all the other free DAWs currently available?
Like most free DAWs there are some pretty strict limitations. The main one with Music Maker is a lack of support for 3rd party plugins; you have to buy the upgraded version for that.
It's also limited to 8 tracks per project, which isn't bad for a free DAW.
On the good side of things it comes with 425 sounds and loops, along with 3 software instruments and 8 effects.
You can also purchase additional sounds and instruments from the integrated store.
One of the included instruments is Revolta 2, a popular synth. The other instruments are a concert grand and Vita 2.
It also comes with the Vandal Bass & SE guitar amp sim so there's something for recording guitars and bass.
It doesn't have a ton of features but at least the free option is a good way to get started, especially for beginners.
MAGIX Music Maker – Free Version