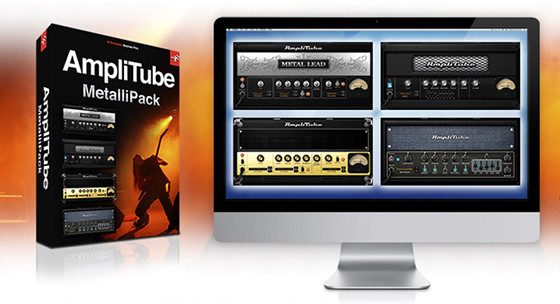 IK Multimedia is giving away some free gear for Amplitube once again, and the offer is only available for one week so if you want the free gear get it before it's gone.
This time around they're giving away the AmpliTube MetalliPack collection for free.
It normally sells for $75 and is currently on sale for $55 so being able to get it for free is a nice way to start the day.
The free collection contains eleven pieces of gear, including two pedals, five amps, and four cabs.
It's worth getting for the Ibanez tube screamer if nothing else.
The amps are older simulations but they're still probably worth checking out if you're a cheap bastard.
They have a couple Mesa amps, an MKIII and a Triple Rectifier sim (not the newer officially-licensed one), along with a Roland JC-120, a Randall Warhead 300, and Marshall JMP100.
You just have to install the Amplitube Custom Shop to get the free gear. Here's the page with the directions on how to claim the free MetalliPack collection. The deal expires on April 20th, 2017.