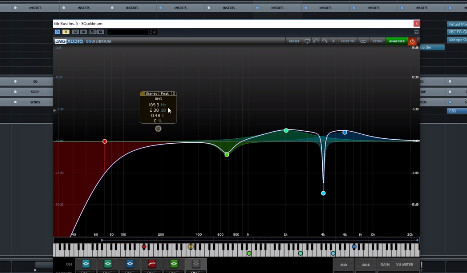 Chris Lucas with 3 Sigma Audio has been busy uploading a number of helpful video tutorials to YouTube lately covering a variety of basic mixing techniques.
Last week we learned how to use compressor plugins and what the different control settings do and how they work.
They've been posting several video tutorials about how to use EQ plugins lately.
A couple videos related to guitar EQing are embedded below.
The first video covers some general EQ curves to use to tighten up distorted guitars, regardless if they are recorded using mic'd amps or amp sims.
The second video talks about EQing a guitar's direct input recording before processing it to have greater control over the tone, especially with bass guitars or poor DI recordings.
It's interesting how much you can change a DI guitar recording by just using creative EQ techniques. I recently acquired the 8-track version of Bitwig to test out and it has a limit of only 2 third-party VST plugins, and I was amazed by how much you can make a DI bass sound like it's amped just by using a compressor and an EQ with exaggerated settings.
EQ Basics – Heavy Guitar
Common EQ Cut Zones
~4000 Hz – Cut speaker resonance (-9.75db, Q 23.6 in example).
600 HZ to 800 Hz, depending on cab used – "Cardboard Zone" (-2.5db, Q 2.95 in example).
70 HZ – High Pass Filter, 70 starting point depending on mix.
Boosts – Chris recommend boosting a bit around cuts to bring out more clarity and emphasis.
Obviously EQ curves will vary quite a lot depending on a number of factors, but this is a good starting point. I find that I often have to use a cut similar to the 4k cut around 1k.
EQ Advanced – Bass and Gtr DIs
<