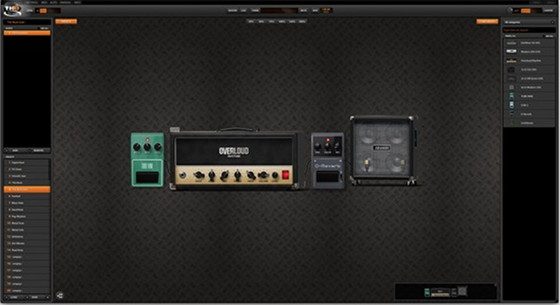 There's an ongoing promotional offer over at Time+Space where you can get an amp sim suite for free.
They're giving away a trimmed down version of the Overloud TH3 Guitar Amp Simulator.
It comes with three amps and three cabinets, plus four effects.
There are two microphone models, and up to four can be used on each cabinet.
It comes with fifteen presets and you can craft your own custom signal chain, including using a stereo signal through two separate rigs at the same time.
TH3 Free is available in plugin format and as a standalone program.
Lots of people seem to like the Overloud TH3 amp sims—I haven't tried them yet, not sure I need more amp sims—but this video certainly isn't doing it any favors. Nonetheless, for free it's worth checking out.
Overloud TH3 Amp Sim Free Edition
via: BPB