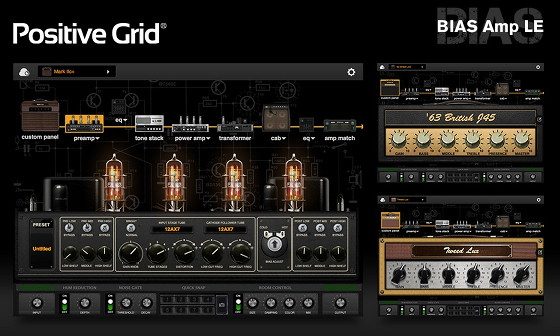 Focusrite and Positive Grid have teamed up for another plugin collective giveaway that runs through the month of May.
If you have registered Focusrite hardware you can get a code for a free download of BIAS Amp LE, a lite amp sim pack from Positive Grid. To get the code just login to your Focusrite account and follow the install directions.
When something is free it's worth trying out, even if it's just to confirm it sounds like shit compared to other amp sims like Thermionik and even Amplitube.
Actually this version doesn't sound quite as crappy to me as the free BIAS FX LE, an earlier freebie from the Focusrite Plugin Collective.
The BIAS Amp LE features 20 factory presets for cleans, blues, crunch, metal, and bass. You can tweak the amp's settings with each preset and save as many custom ones as you want.
There are a bunch of adjustable options in the preamp section too. You can swap preamp tubes, adjust bias, distortion, and filters.
Several sections of the chain are grayed out and have to be upgraded to customize, like the cabinet and power amp sections, but there's a wide range of sounds in the free version.