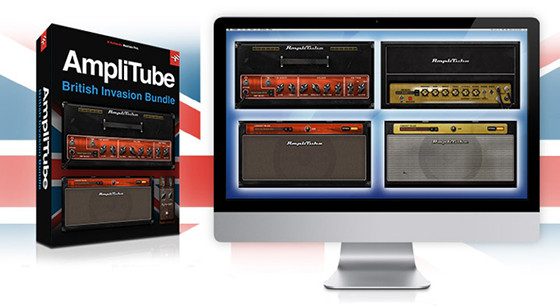 IK Multimedia is running a promotion where they are giving away three classic British amp sims with matching cabinets and a fuzz pedal for free.
The amp sims are modeled after the Vox AC30, the Hiwatt DR103, and Marshall JTM 45.
The Amplitube British Invasion Bundle is free for one week only (it normally sells for $59).
To claim the free amps you have to download and install the Amplitube Custom Shop if you don't already have it, the free version of Amplitube, which also includes some other free amps and gear.
Then all you have to do is login to your IK account with the Custom Shop and chose to Restore My Gear from where it says Gear.
If you already have Amplitube just use the restore my gear option in the Custom Shop to get the British Invasion amps.
To be clear you don't have to own Amplitube to use these free amps; you can use them with the free version of Amplitube.
The free offer expires January 17th, 2017.
IK also just released their Fender 2 Collection for Amplitube with 7 classic Fender amps. The pack is on sale at a special intro offer of $99 until January 15th, at which point the price will go up to $149.