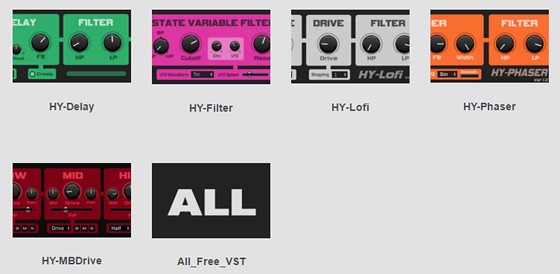 HY-Plugins have release several good quality VST plugins over the past few months.
All the plugins are available for free, and they are offered in VST format for both Windows 32 and 64-bit systems.
The plugins can be found on the VST page of the HY website.
The HY-Plugins are some of the better free plugins you can find; they're definitely worth checking out if you like experimenting with free VSTs.
You can download each plugin individually or grab the whole package at once.
Currently there are five free plugins, including a delay, a phaser, a multi-band distortion effect, a filter and a Lofi plugin.
The HY-MBDrive, a multiband drive plugin, is their latest freebie, and sounds great for the price. The delay and phaser are fun to play around with too.