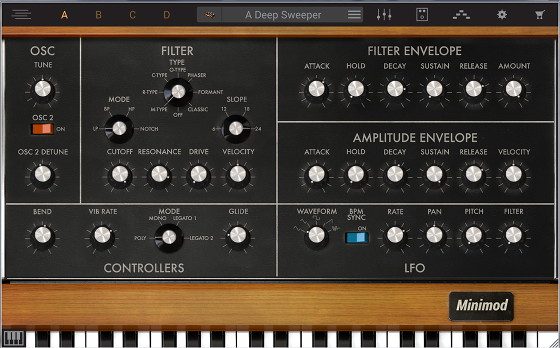 Today IK Multimedia officially released their latest product, a multi-sampled virtual synthesizer collection called Syntronik.
It includes seventeen instruments, thirty-eight effects, and over 2,000 presets, with 50GB of sampled content.
I was tempted to cash in some JamPoints to buy it when they had the low intro offer, but there was no way in hell I wanted to download 50GB and have that clogging up my hard drive indefinitely.
Luckily IK also released a free version of Syntronik that's only 1.1GB in size.
Then you can buy add-ons for the individual instruments that you like instead of having to buy all seventeen (except it's about 5 times more expensive to buy them individually).
The free version of Syntronik comes with 50 presets, a few for each of the seventeen synths, and it also seems to include the full range of 38 effects. There's an arpeggio section as well and you can use up to four layers.
You can even edit the presets and create your own, so you can get a wide range of sounds just from the free version, and it can be used as a plugin or a standalone program. For free it's worth checking out.