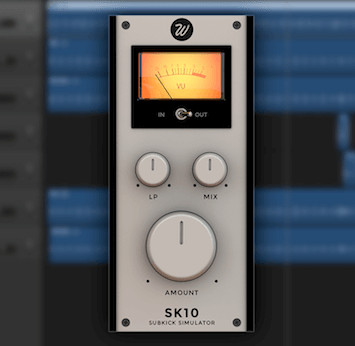 To celebrate their 7th anniversary, Wavesfactory has released a new plugin called SK10 Subkick Simulator that emulates a subkick microphone.
The plugin is completely free of charge; all you need to do is setup an account with Wavesfactory then you can download the SK10 Subkick Simulator for free.
The plugin is available for Mac and PC computers, and it comes in AU, AAX, and VST formats.
Both 32 and 64 bit systems are supported as well.
The SK10 plugin is a good way to beef up the low end of your tracks. It can easily add another level of punch to kick drums, and who doesn't like that?
It's a simple plugin to use, with just three knobs. One for low pass, one for mix, and one for the amount of boost.
Head over to Wavesfactory to download the free SK10 Subkick Simulator. It's worth trying out for the price.
Here's a quick video demo from YouTube:
Wavesfactory SK10 SubKick Microphone