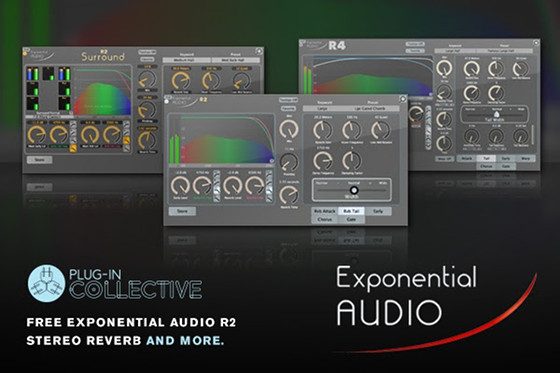 Focusrite is back at it again, giving away another high-quality super-expensive plugin for free to anyone with a Focusrite account and registered hardware.
Last month they didn't give anything away—it was a discount code instead—so this month they're making up for it by teaming up with Exponential Audio to giveaway a really nice reverb plugin.
Through April you can get the Exponential Audio R2 stereo reverb plugin for free.
It regularly sells for $239 so being able to get it gratis is a nice bounty indeed.
There's one big catch, however (other than the registered Focusrite hardware stipulation). It requires an iLok 2 or 3 USB dongle to use the plugin.
Given the price of the R2 stereo reverb plugin normally it might be worth it to buy an iLok if you don't have one and really want the plugin.
The older but still completely usable iLok 2 currently sells for $28 on eBay, and the newer iLok 3 is $45 at Amazon and eBay.
Most people hate dealing with iLok, myself included, but it has some advantages, like being able to easily use the same plugins on different computers without authorizing them with that computer.
This month's free plugin offer also comes with discount codes to buy other plugins from Exponential Audio. You can get 40% off R2 Surround and 50% off R4.
Check your Focusrite account for the codes and coupons.
They also have a video on their Plugin Collective page with directions on how to activate and register the R2 reverb plugin.