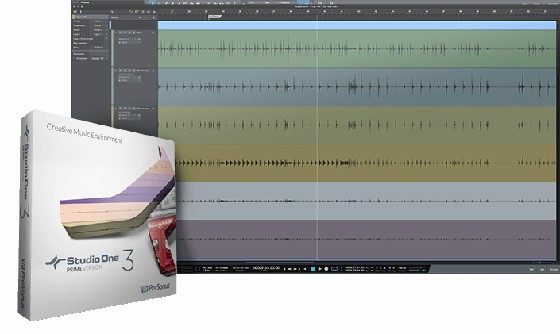 Last week PreSonus announced (somewhat under the radar) that they've released a new version of Studio One 3 called Prime that is completely free to download and use.
A lot of companies are getting on the "let's offer a free version of our DAW" bandwagon lately, like Avid with Pro Tools First. The concept is sound (pardon the pun), but not when the cons outweigh the pros. But things could be different with PreSonus.
Studio One 3 Prime definitely has a lot of good things going for it in terms of the number of features it offers for not costing a dime, but as you would expect there are some limitations that will deter a number of would-be downloaders.
So basically what it comes down to is the free version of Studio One 3 isn't a demo and it doesn't expire and you can use a number of features and any number of tracks and effects without hindrance or nag screens popping up.
The main limitation is you can't load 3rd party plugins with the free version. There is no VST support.
Yep. That's a showstopper for a lot of people. But other than that it's pretty much a fully-functional entry-level DAW that you can download and use for free. Obviously PreSonus is hoping you'll like it enough to pay to upgrade to one of their paid packages.
Studio One Prime works with Mac and PC computers. It comes with a 1.5 GB library of sounds and Presence XT sampler, there are nine audio native effects included, there's multitouch support, MIDI mapping and editing, and a number of other features that are included in the paid versions of Studio One.
Here's a comparison chart at PreSonus listing all the included features that each version of Studio One comes with, as well as the video below showing some of the differences.
Studio One 3 – Comparing Versions