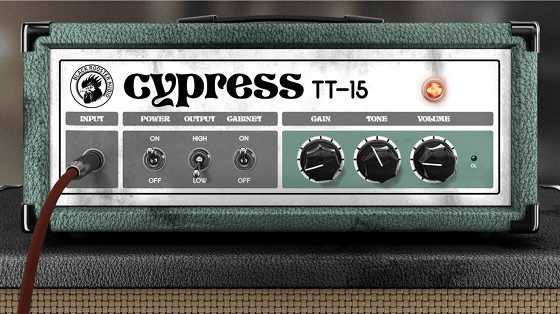 Black Rooster Audio has just released a new amp sim plugin that is free to download and use for anyone that wants it.
The free amp sim is called Cypress TT-15.
Apparently it's based on an Orange Tiny Terror mini amp head.
The Cypress TT-15 plugin also includes a simple 2×12 cabinet sim that can be bypassed if you prefer to use other IRs.
The free plugin is compatible with both PC and Mac computers, and it comes in VST, AU, and AAX formats.
You do have to setup an account with Black Rooster Audio to get the free sim but that only takes a couple of minutes.
Bluesy Sound Example