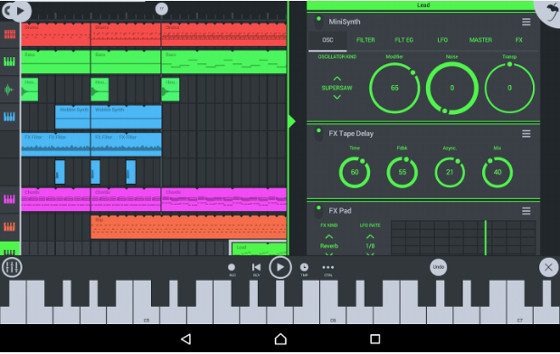 FL Studio has started rolling out a major update for their mobile DAW.
They released FL Studio 3 for Android this week, and they plan to launch the iOS, Windows Phone and Windows App versions of FL Studio 3 soon.
According to the release notes, FL Studio Mobile 3 is a complete re-write of their mobile platform and is a "radical departure" from the previous version.
In fact it's a completely new application, with a new user interface and new internal architecture, and a number of new features have been added.
What's interesting about FLM 3 is that it works as a plugin for the desktop version of FL Studio, enabling users to start projects using the desktop version and move it back and forth from a mobile device.
Check out this FL Studio Mobile 3 help section for more information and updates.
You can get FL Studio Mobile 3 on Android for $15.99. It's a free update for all FL Studio Mobile 2 owners.
FL Studio Mobile 3 Videos