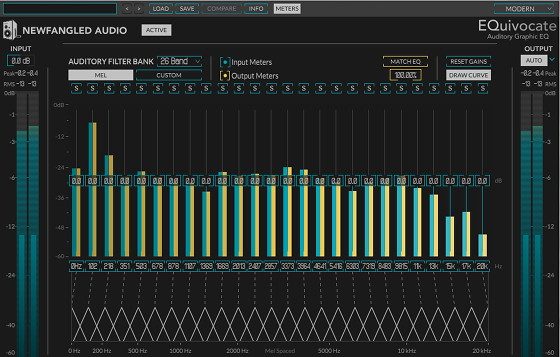 If you haven't heard about this new EQ plugin from Newfangled Audio through Eventide yet, get it now while it's still free!
After October 31st it will become a paid plugin with a retail price of $99.
Until then EQuivocate is free for everyone and it's one of those plugins that you don't want to miss out on.
It does require iLok, but you can use the software version, no dongle required.
One thing to note, EQuivocate is strictly a mixing and mastering EQ; it adds a ton of latency so it's not something you're going to want to use while tracking.
If you want a great free EQ with zero latency check out the DDMF IIEQ Pro that's available through SoundBytes magazine. It only has 6 bands but it works great for guitars with amp sims and using e-drums in real time.
EQuivocate is a more advanced EQ and it has a cool match EQ and inverse EQ function, along with output gain matching, and some other nifty features as well. It's available in AAX, VST and AU formats.
EQuivocate Review