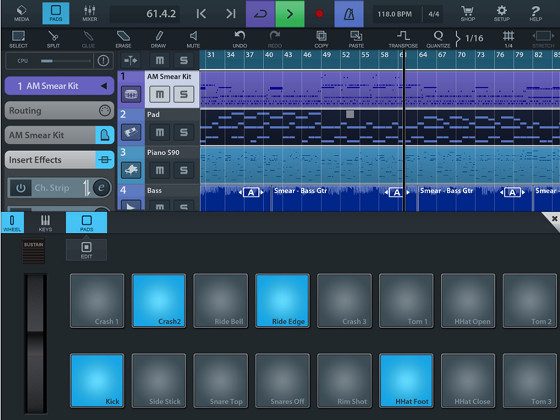 Steinberg updated their music making iPad app, Cubasis, this past week to version 2.0. It has a surprising number of features for being a DAW designed on a mobile operating system.
That got me thinking about how the iPad has become a fully functional music producing tool over the past few years, while Android still lags behind.
There are a wide range of mobile DAWs and music production apps for iOS.
Things have come a long way since Garageband was first released.
Now there are apps that are as functional as desktop DAWs.
Here's a roundup of some of the most popular mobile DAWs and music making apps for iOS. Some are for the iPad only but most will work with iPhones as well.
iOS DAWs List